Is Ilonggo a Language or a People?
Technically speaking, Ilonggo is the official designation of the people who dwell in Iloilo Province, Philippines. The language they use is called Hiligaynon. 'Ilonggo' is moreover used to refer to the version of Hiligaynon used in the Province. Thus, Ilonggo technically refers to both the inhabitants of Iloilo Province and the variant of Hiligaynon they use.
What is Hiligaynon?
Hiligaynon is the third most spoken Philippine language after Tagalog and Bisaya.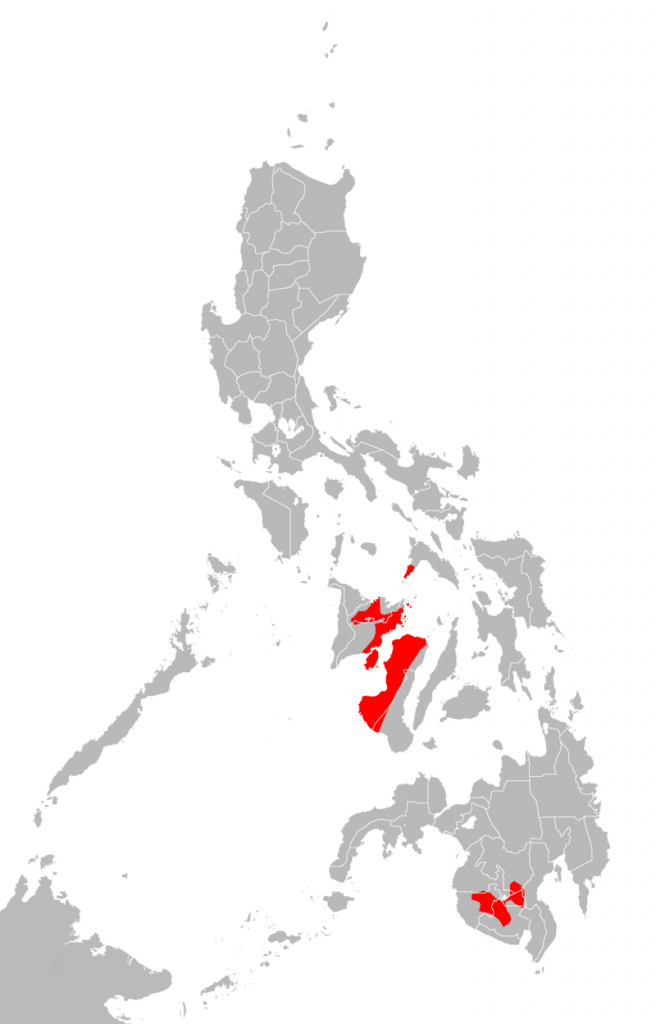 This austronesian regional language is spoken by about 9.1 million people, mainly in Western Visayas [Iloilo, Capiz, Guimaras, and Negros Occidental], and Soccsksargen (Sox) : [South Cotabato, Sultan Kudarat and Cotabato].
In Iloilo, Bacolod, South Cotabato, Sultan Kudarat, and even in Cotabato, the language is simply referred to as Ilonggo. Native speakers outside of these areas, however argue of its technicality. For instance, Capiznon may insist to name their spoken language Capiznon, when the language has about 91% mutual intelligibility with Ilonggo.
Ilonggo Migration
For the rest of the Philippines, they often wonder why Mindanao, which primarily speaks "Bisaya", has this oasis of Ilonggo speakers.
In 1914, settlers from all over the Philippines started trooping down Sox. After World War II, the final exodus of settlers from Luzon and Visayas poured into the area's virgin land. This was primarily due to the distribution of farm lots to settlers from 1939 to 1950 by the National Land Settlement Administration (NLSA). Demand for labor led to a massive influx of migrants until the 1980s, with particular ethnolinguistic groups dominating specific localities.
In South Cotabato, for instance, ethnic Hiligaynons (Ilonggos), descendants of migrants from Panay and Negros in the Visayas who settled in the municipalities/towns of Norala, Banga, Surallah, Santo Niño and the province's capital city, Koronadal, are the majority in the province. On the other hand, people from the Ilocano-speaking peoples of Lizon settled in Tampakan, Tantangan and Tupi, and the Ilocano language may still be heard spoken in these towns. The Cebuanos are the main ethnic group of the municipality of Polomolok, and are one of the main ethnic groups of Tupi (along with the Hiligaynons and Kapampangans). Both towns are near to General Santos City, which speaks both Hiligaynon and Cebuano.
As of 2019, Generations Z and Y (Millenials) still have some of their grandparents live to tell the tale of this migration.
Pop Culture
Toto: "Ilonggo ka day no?"
Inday: "Paano mo nalaman na Ilonggo ako? Sa pananamit ko?"
The joke above is told in an exaggerated sing-song manner to emphasize the Ilonggo language's unique sing-song characteristic.
In a fairly tagalog speaking city, sometimes it is imminent to catch an Ilonggo speaker simply by how they put a melodic accent to tagalog phrases.
Cab Driver: "Boss, saan yung punta natin?" (Boss, where are we going?)
Passenger: "Ilonggo ka kuy? Taga diin ka?" (Bro, are you Ilonggo? Where are you from?"
When meeting a long lost Ilonggo friend who happen to stay in a foreign country, the first thing one asks is, "Kamusta ka na? Kabalo ka pa mag Ilonggo?" (How are you? Can you still speak Ilonggo?"
Though technically lax, in recent times, Ilonggo has been more popularly used to refer to both the speaker and the language spoken, specifically in Iloilo, Bacolod, and Ilonggo speakers in Sox.
Culture has made it so, probably out of convenience, to blur the line between the terms Ilonggo and Hiligaynon, the latter still being used in more formal literature. Ordinary speakers simply take pride in the word Ilonggo to refer to themselves and the language they speak casually.
At the end of the day, Hiligaynon may still be the official label of the language, and Ilonggo the official designation of residents of Iloilo Province.
But the culture itself has travelled all over the Philippines where about 9 million people all over identify with it, proudly calling themselves Ilonggo, speaking an old classic language Ilonggo. Afterall, words and languages have been continualy adopting to culture for as long as humanity has discovered linguistics.